What a year 2019 has been! We have seen our team grow exponentially and that is been through organic and acquired growth. I would like to say a big thank you to all our clients and the community for their continued support of our business. It's special to us that we have a community that is supportive and feel confident and trusting in our brand to refer it to their friends and clients. 
MARKET UPDATE
We have seen changes in our real estate market; it is continuing to recover. Rental vacancies for September were recorded at 1.8%, which is sensational for our area. We are not expecting the market to jump up in leaps and bounds. I know a lot of people are waiting for the next project, but it's about long-term sustainable growth. Now, for the first time in a long time, there are the fundamentals to enable that to happen in the Gladstone market. We are not a mining town, we are a port city, and that's a really important distinction when we are talking about what the key drivers are around our property market and the local economy as a whole.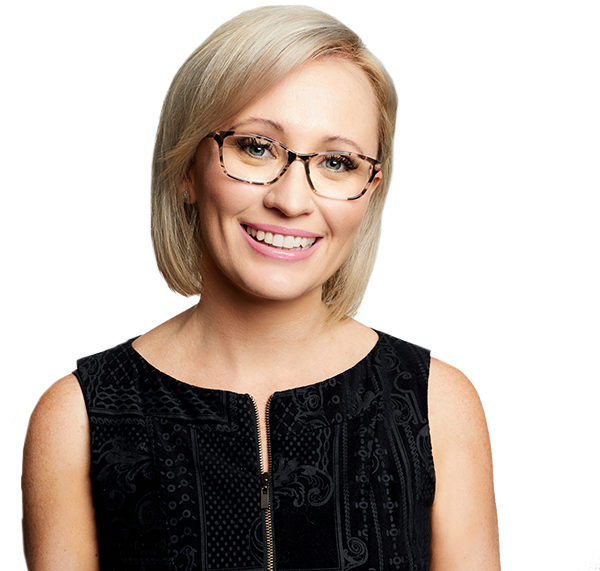 LOOKING AHEAD
There are elections coming up next year; even though we move past certain challenges in the market there is always going to be different challenges that pop up. The elections will be an interesting space, so we'll see how that plays out. But also recovering resources and the commodity sector; I have written articles on how I believe the fundamentals of that have changed. If you would like to know more, you can check out the articles on our website. We are looking forward to Gladstone recovering and being the ideal place to invest, and also grow for families and business.
GLADSTONE ON THE MAP
There are a lot of positives for Gladstone; we are on the East Coast, right by the water, we are a port city with a naturally deep harbour positioned right at the end of the southern Great Barrier Reef. The continued work that Gladstone Area Promotion and Development Ltd (GAPDL) is doing, in terms of the P&O cruise ships, and Gladstone Ports Corporation (GPC) who are developing East Shores and making that a cruise harbour and cruise ten-month facility. This is going to be first class and a point of difference to other ports along the eastern seaboard of Australia. We will have this in our own backyard! 
PROPERTY MARKET HIGHLIGHTS
The property market is starting to look good. We are seeing people come in and buy cheaper stock and flipping it and making a fairly good return, as well as people getting into the property market. Rentals are starting to improve, the vacancy rate is tightening up, and rental prices are going up on average twenty to thirty dollars per week. By having that in place, renters are looking to purchase their own home rather than pay someone else's.  There are good lenders out there also doing five percent loans; if you are looking to get into the market, have a chat to your preferred bank or broker. 
THANK YOU TO OUR COMMUNITY
For all of our clients, thank you very much for your continued support. The festive season is a time to be with family and to celebrate the good things in your life, and to take time out for yourself. With your investment property, ideally you need to get a tenant in before Christmas, so if it isn't rented just now, have a chat to your property manager to talk about strategies around price, presentation and profile to make sure it's rented. 
Similarly, from a sales perspective, you want to make sure that you're either selling before Christmas or that you have a strong strategy and campaign in place to achieve your real estate goals. If you have any questions, get in touch with our friendly team on 49 722 484. 
Have a lovely festive season, and we look forward to working with you in 2020!