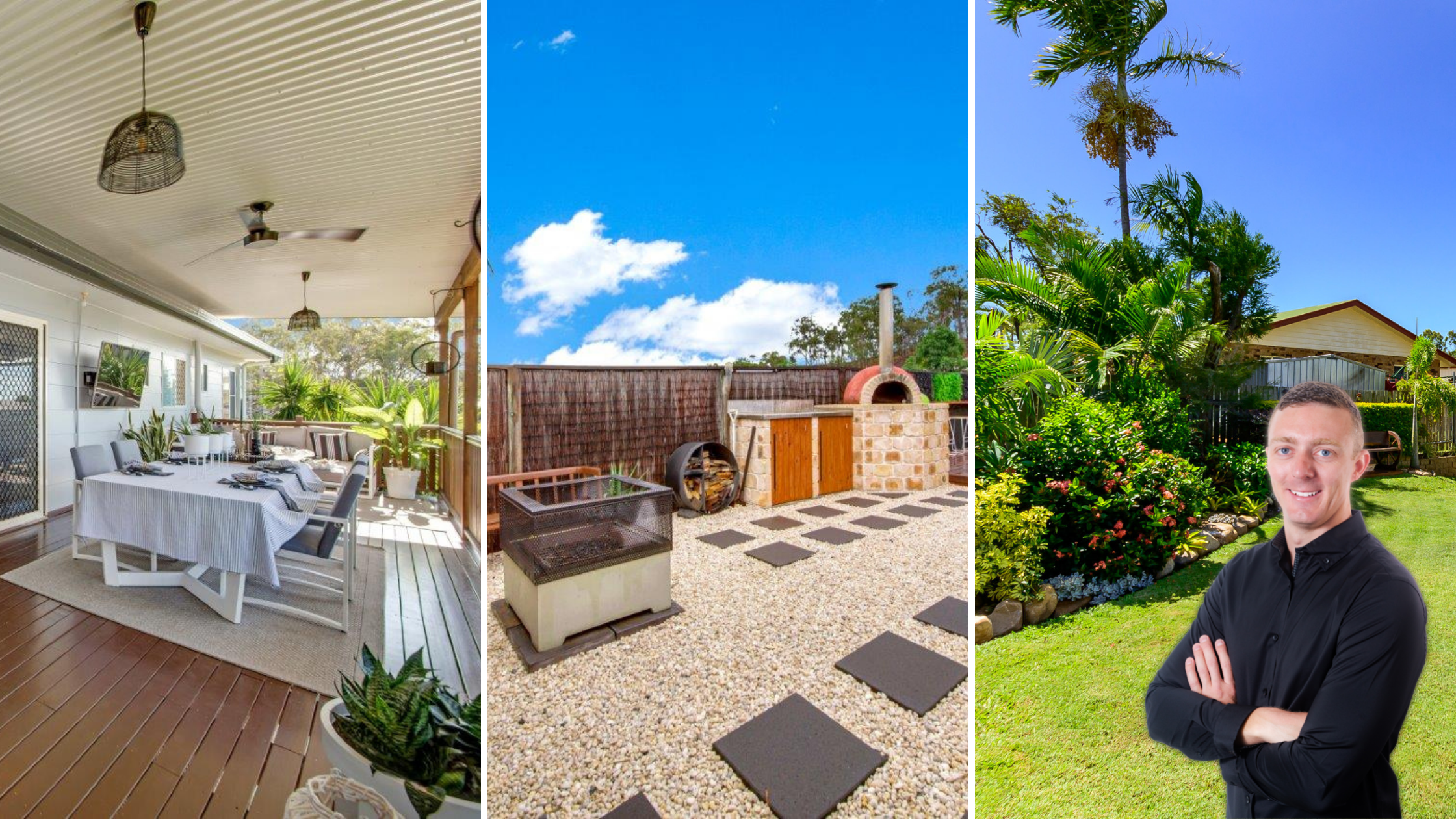 When it comes to selling Real Estate, one of the critical things to achieving an excellent sales result is the presentation of your home. In a market likes Gladstone's, it's all about ticking as many boxes as you possibly can as the more interested buyers on a particular property means you may push to a multiple offer situation which in return will see more in your back pocket.
I've sold plenty of properties in the past 12 months that have gone to multiple offers, and the majority of them have pushed over the list price, and presentation was a key factor in these situations.
Below are three properties that I have recently sold that achieved successful sales results, and all had an outstanding presentation. This is a good guide for vendors thinking of selling in the future and who want a good idea of what they can do presentation-wise to get the best result.
Aly & John, the sellers of this lovely highset home, spent months preparing their property for sale, and it certainly worked in their favour as we were able to achieve a sale within five days of being on the market and for $24,500 OVER list price. This was one of the best sales I've been able to achieve in my real estate career, and a lot of this was due to the exception presentation this home offers.
The vendors had a good eye for styling, and this showed in the professional photos, which caught many buyers' eyes, including an out of town buyer who was lucky enough to call 56 Fisher Street home. Using furniture from their other property, the vendors put countless hours into staging the property, which received rave reviews from all buyers that had this property on their radar.
Buying real estate can be driven by the emotional connection with a home, and the things that sellers Cody & Nathan did well were creating that homely feel that always pulls at the buyer's heartstrings. The warmth this property offered inside was a hit with buyers, and this feeling only got stronger when they stepped outside to the backyard.
Queenslanders love to entertain outdoors, and the space the vendors created in their backyard was second to none, which is why we were able to achieve a full list price sale to an eager buyer that has settled in nicely into her new home. The pizza oven combined with the fire pit area and outdoor decking gave this property a standard presentation that isn't seen much in the Gladstone market. If you're looking to maximise your sales result, make sure your entertaining outdoor area is a crowd-pleaser. 
Today's buyers will look to pay a premium for a home that is move-in ready that needs zero work, and this was evident with the sale of 41 Penda Avenue, New Auckland. Wayne and Annie showed pride in the way they presented their property for market, which allowed me to achieve another full list price sale within less than a week of being on the market. Manicured gardens and lawns are always a hit with buyers, and they can move in and maintain easily. Luscious green grass requires a lot of time and effort, especially in our warmer climate. However, the time and effort you put in will only increase the opportunity of receiving multiple offers, which we know will help drive that price up. 
The common theme with these three lovely homes is that they all achieved full list price sales, with 56 Fisher Street going well over the asking price, and all of them sold within a quick timeframe. As an agent, I pride myself in giving the very best advice to my vendors, and in real estate, the three primary keys to achieving a successful sale are price, presentation and profile (marketing). Presentation is essential so if you are looking for an agent with a keen eye for presentation and who achieves the best sales results for his vendors, then contact Michael Byrnes to discuss further.